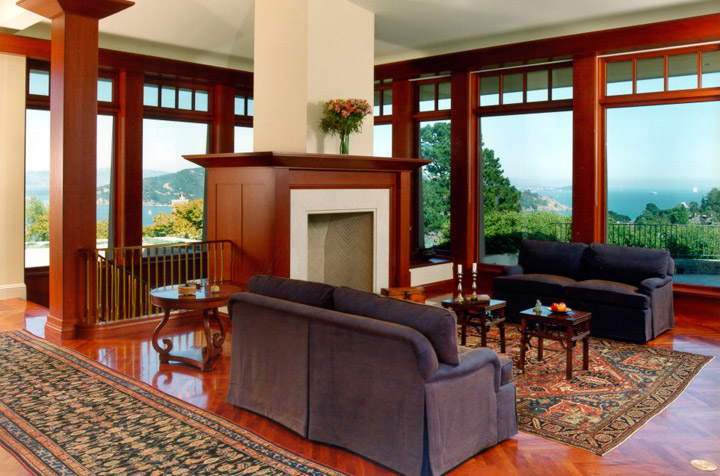 Value engineering. It's important. It's on trend. It's environmentally friendly. But what, exactly, does it look like? Wood workers have been doing it for centuries, but some modern designers and builders have forgotten about it. In some ways, value engineering is a lost art that's being rediscovered as using natural materials is resurfacing as a positive choice. When you're used to using engineered materials, you don't have to worry about value engineering; you simply order the precise sizes and colors you desire, and the products can be made for you. But with organic materials such as wood, there's no made-to-order scenario; instead, you have to work with the wood that's available and create designs with reality in view. Enter: value engineering.
Balancing Budgets with Value Engineering
Sometimes value engineering is helpful not because a certain design is impossible to achieve, but because the original specifications would be far more difficult and expensive to achieve. A small tweak in the design can make a significant difference in the project's cost and timeline.
Here's an example: A design calls for Mahogany baseboard moldings and specifies that they be 10 inches wide. Changing the specifications to 8 inches wide would provide a significant benefit to the customer, since 10-inch material would require a lot of extra time and money needed to break several packs of Mahogany boards typically ranging in width from 6 to 8 inches with the occasional 10-inch board. Would the finished design be extremely different without those 2 inches? Would the 2 inches be worth the extra time, labor, and cost? A savvy designer or architect will be willing to re-engineer any design when doing so adds value from the customer's perspective.
Matching Colors with Value Engineering
One major motivation for value engineering relates to color matching.  Let's face it: in a large run of moulding, you're going to have plenty of color variation. The more unusual the size requested, the more variation you'll get. For instance, if 10, 20-foot-long boards are specified in a design, you'll have to sift through a lot of boards before you find one that long that's clear enough for millwork. Then by the time you find all 10 boards, you're sure to have sourced them from several different logs. The chances of getting a decent match will be slim to none. A smart designer will accommodate that anticipated issue by incorporating stain or another finish that will help unify the look, allowing for a closer match than would otherwise be possible.
Value engineering can take on different forms, but when it comes to working with a naturally grown material like lumber, it's incredibly key. Proper value engineering requires constant communication between the architect, builder, and/or designer with the lumber supplier and/or millwork house in order to intelligently determine which elements of the design can possibly be changed in order to make the design possible or more affordable.