If you're looking for an ideal domestic species for pergolas, decks, flooring, siding, paneling, and ceilings, look no further than Western Red Cedar. This beautiful softwood species is popular due to its many positive qualities. First of all, it's readily available in a variety of sizes, from all the standard plank sizes all the way up to large timbers. Contractors and property owners alike appreciate this species for its resistance to insects and rot. It's also a great value.
Going by the standard softwood grading system can help contractors to weed out wood that's unacceptable to United States standards. For those who want the very best appearance for a straight grain face look, they can choose to secure CVG (clear vertical grain) Western Red Cedar boards for their projects. When you make that specification in your order, you'll pretty much guarantee that all the boards you get will be of top-notch quality.
Aside from this specification, there's another important factor to take into consideration when ordering boards made from this softwood species. That factor is the location in which the wood was grown. That variable can have a huge impact on how the wood is going to look.
Coastal and Inland Cedar's Growing Regions Differ
In the following two-part article series, we'll make an in-depth evaluation of the differences between the appearance of Coastal Cedar and Inland Cedar. Coastal Cedar, which is the variety most associated with the name "Western Red," is typically grown in the United States along the coasts of Oregon, Washington, and California. It can also be obtained from British Columbia, Canada. Inland Cedar, on the other hand, grows further from the Pacific Ocean, far into the Rocky Mountain's Western slopes.
Soil Chemistry in these Different Regions Drastically Changes the Wood's Appearance
Many people outside of the lumber industry don't realize how much a particular species of wood's source location environment can make. The location where a tree grows can significantly alter the look and feel of the finished product that's made from that tree's wood. When you think about it for a while, this fact makes perfectly good sense.
As far as Western Cedar goes, the soil chemistry as well as the amount of annual rainfall between the various inland and coastal regions is completely different. Let's take a look at what that means for the wood products derived from these separate regions. There may be some small disparity when it comes to density or strength, but these are really quite minor, and they often trace back to a variation of grading rather than regional differences. There are, however, some other differences that are easily noticeable based on growing region.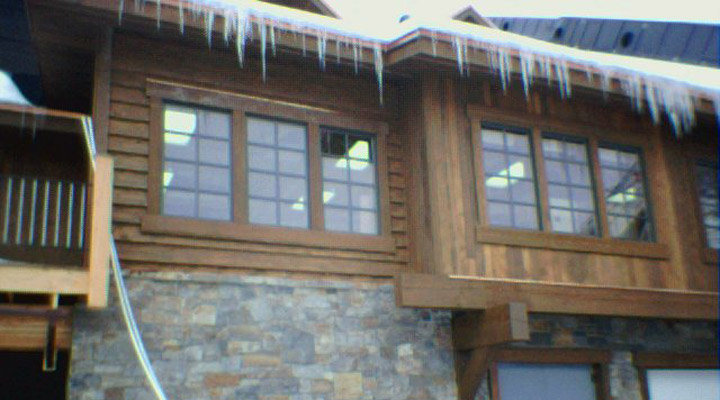 In the following article, we'll get into the actual distinctions between Coastal and Inland Cedar. These will include differences in the wood's color and clarity, as well as the number of stripes or knots present on individual boards. Knowing these differences can be extremely helpful for you if you're getting ready to start on a project and you're thinking of using Western Cedar. It will allow you to determine which variety, Inland or Coastal, will best suit your individual needs.