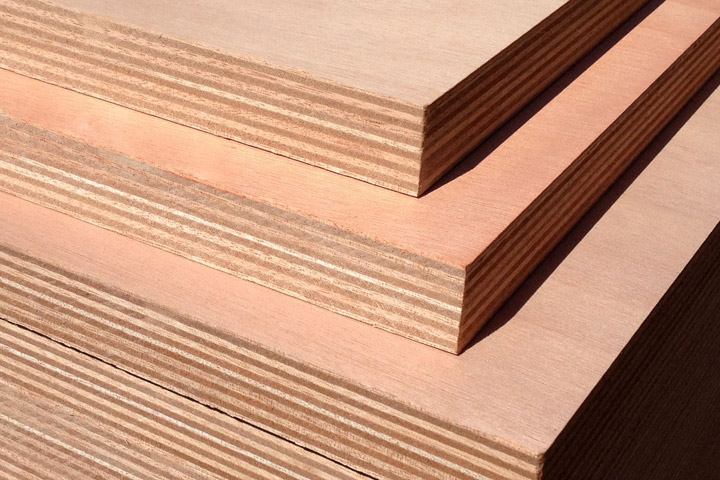 In addition to veneer core, MDF core, and architectural plywood, J. Gibson McIlvain also carries two types of marine grade plywood. When discussing marine grade plywood, the first thing we need to do is to define the term "marine grade." Many customers mistakenly believe that their projects require waterproof plywood when they actually don't. Marine grade plywood is a waterproof product intended for exterior uses that will typically do more than come into contact with water but will in all likelihood be completely submerged. There are many projects that may require plywood that's water resistant; however, few require waterproof marine grade plywood.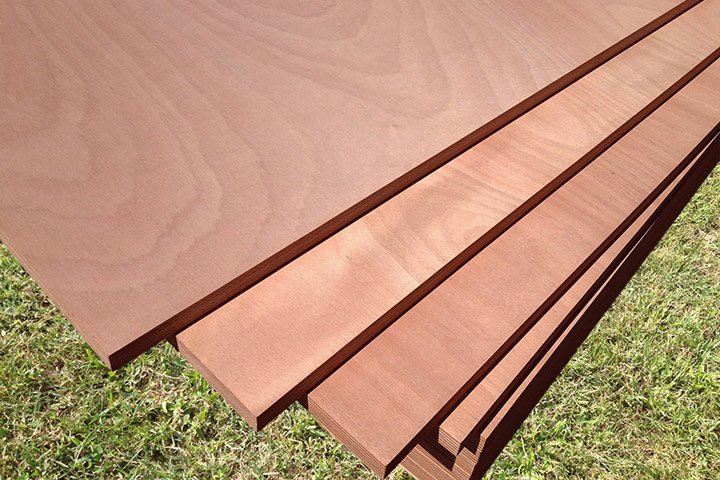 Marine Grade, Defined
When it comes to defining "marine grade," manufacturers often use the term too liberally to be truly helpful. In order for a product to bear the title "marine grade," technically, it doesn't have many requirements over your typical exterior-grade plywood (according to the APA). So if you require a product that will stand up to being submerged in water, don't make the mistake of thinking anything that bears the name "marine grade" will work well; it might, but it might not. Many factors — including glue, preservatives, plies, core construction, veneer core species, and face veneers — combine to determine the level of water resistance that a sheet of plywood offers.
What does plywood have to do to earn the term "marine grade"? In order to be considered marine grade ply, a product must have a core that's free of voids which could trap water, causing the product to rot from the inside out. For the same reason, few repairs to the core plies are allowed. The glue used must be Weather and Boil Proof (WBP), which has proven to hold up to boiling water for over an hour, without delamination.
Marine Grade for Boat Builders
It sure would be simpler if only plywood suitable for boat building were allowed to carry the label of "marine grade." The boat building industry has special requirements for optimal water resistance as well as for bending ability and appearance. Plywood that's suitable for boat-building must have a consistent face or "show face," along with the ability to operate reliably for fiberglass overlay or a decking veneer. Weight is also an issue for many boats. The level of water-resistance required for a boat's exterior should be BS108 or better, in order to ensure durability over the long haul.
Marine Grade for Exterior Structures
Sometimes, structures are situated in a way that makes marine-grade plywood necessary; even then, though, the level of water resistance is not the same as for a sea-faring vessel. Appearance is typically less important, too, since plywood is often used in structures as a substrate onto which exterior hardwood or another material will be affixed. Homes or commercial structures near the ocean may require marine-grade plywood, but there's no need to secure the same level of water resistance as you would need for a boat; if you buy the level you need but not more, you won't compromise longevity but also won't pay more than you need to.